Learn how to effortlessly turn your Linux system into a high-performance NAS server for seamless file sharing and management.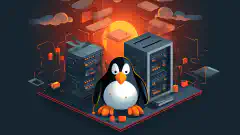 Discover the valid guest os type values for vSphere Packer Builder, optimizing your VM creation process for VMware vSphere with ease.
Learn how to set up Cloudflare Tunnels to streamline and protect your network traffic, enhancing performance and security.